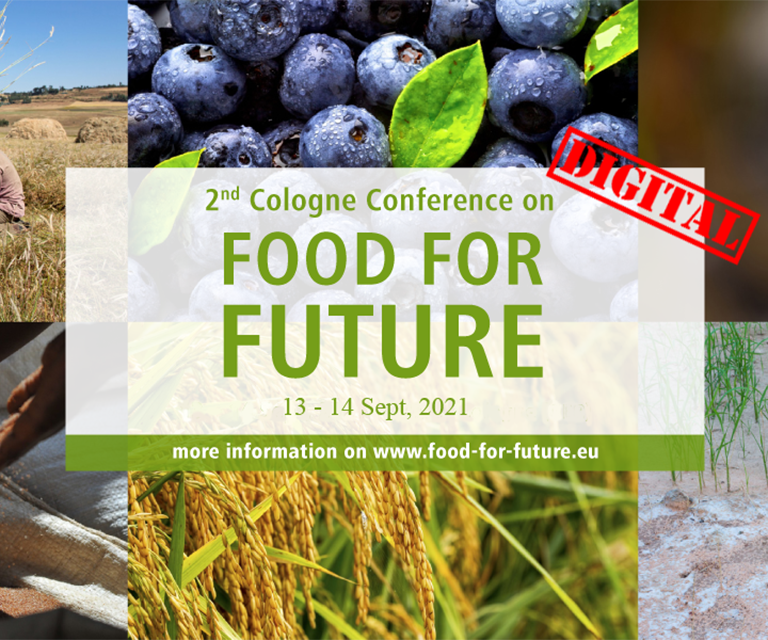 Mo. 13.09.2021
bis Di. 14.09.2021
2nd Cologne Conference on Food for Future
The general objective of the conference "2nd Cologne Conference on Food for Future" is to bring together scientists with different expertise to discuss cross-disciplinary aspects of the future of food production, development of new products & processes, land use change in urban and peri-urban agriculture and the impact of development on everyday rural livelihood to ensure global food and nutrition security.
This year's conference focuses on:
Functional Food
Plant-Environment Interactions
Urbanization and Development
Food and Rural Livelihoods
We aim to provide an opportunity for a lively exchange among all stakeholders in the Food Security field.
Conference registration is possible until 27th August!
Wann
13.09.2021
bis 14.09.2021
09:00 Uhr
Kosten
Regular 50,- € / Students 25,- €
Anmeldung
Veranstalter
University of Cologne
Weitere Infos